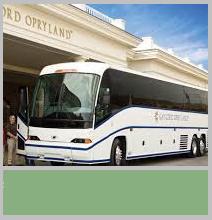 Our Work -
Transportation Authorities
EPIC-MRA can provide a variety of services to transit authorities, including surveys that meet state and federal government requirements for community input through surveys, as well as surveys that measure community satisfaction with the services provided by transit authorities. The following specific services can be provided to transit authorities or local units of government that offer transportation services:
Community satisfaction surveys: EPIC-MRA can conduct surveys of all adult residents living in your community, all registered voters or likely voters in specific types of elections to measure satisfaction with the public transportation services that are provided. While most community surveys are conducted by live telephone interviews because of the greater accuracy, we can also conduct online Internet surveys and direct mail surveys. Such surveys can not only measure satisfaction with transportation services, but also measure the public perception of taxes, job performance, and financial management.
Surveys to measure public support for tax or bonding proposals: EPIC-MRA has a solid record of success in measuring voter support for ballot proposals that provide funding for improvements to public transportation services and facilities.
On bus ridership surveys: These surveys measure ridership satisfaction with the services provided to community residents who ride the buses, including the perception of the quality of service, safety, on-time performance, and convenience of use. EPIC-MRA ridership surveys can also be used for U.S. Department of Transportation Title VI compliance.
Focus group research: EPIC-MRA can conduct focus group research of various demographic segments of riders and potential riders of public transportation services.
Examples of work with Transportation Authorities:
In Lansing, a ridership survey was just completed for U.S. DOT Title VI compliance for CATA.
EPIC-MRA conducted surveys over five years for The Rapid in Grand Rapids. In 2011, The Rapid narrowly won voter approval of a tax renewal as well as a tax increase to fund the development of a bus rapid transit (BRT) system in downtown Grand Rapids, and a variety of service improvements to the whole service area, including more frequent and added service on existing routes and expanded hours of service.
After a ballot proposal failed to win voter approval in 2009 for a plan that would only raise taxes for a BRT system, EPIC-MRA surveys showed that a proposal that included more service improvements that would require a greater tax increase had a greater chance of voter approval.
In Kalamazoo, the transportation authority was able to pass a ballot proposal that changed the tax system to one where taxes are higher in the City of Kalamazoo than in outlying areas of the County because the City of Kalamazoo gets greater services. The proposals which passed included a tax increase to maintain the level of services that were provided at the time.
Transit Clients:
CATA, Lansing
Kalamazoo Transit Authority
The Rapid, Grand Rapids