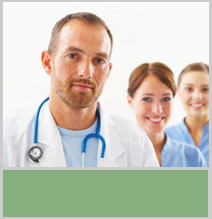 Our Work - Hospitals & Healthcare
Do you know what residents in your area think about your hospital and why they come to you -- or stay away -- for healthcare services? Are you missing out on chances to attract area residents to the services offered at your hospital? Where do individuals in your area go for healthcare services? Are they satisfied with the healthcare services they have received? How do patients rate the quality of care they have received at your hospital, the facilities and food, nursing and medical staff, technology, parking access, etc? Do residents in your area have access to quality health care?
These are just some of the questions that EPIC·MRA has helped hospitals and healthcare agencies answers. EPIC·MRA can help you build a plan to communicate with area residents about your hospital's services or organization's healthcare mission utilizing our survey research, database development services and database products.
Examples of Hospital and Health Care Projects:
Answering the question "What is our hospital's 'brand' in the community?" has become increasingly important as hospitals look for ways to distinguish themselves from other healthcare providers and attract patients to their services. As a result, our firm is working with a growing number of hospitals to conduct marketing surveys that measure public perceptions about the hospital, its staff, facilities and services.
Areas that have been probed in these surveys include: identifying which hospital comes to mind first and why; finding out which hospitals people go to for particular medical services and why; which hospital is closest to the patient's home and whether or not that's the hospital they use and why; who decided (insurer, physician, family member) which hospital the patient should use; ascertaining overall satisfaction with services and facilities; including the technology, physician and nurse competence, hospital reputation, etc. Depending upon the size of the market served and the number of hospitals serving it, other areas to be probed might include questions about the competition and why people are drawn to one particular hospital versus another.
EPIC·MRA has also conducted survey research for the Muskegon Community Health Project (MCHP) about issues related to healthcare "access." Using our survey findings, MCHP developed ACCESS HEALTH - a project that incorporates a "three-share" (employer/employee/community) approach to funding health care for uninsured working families. This program serves 400 small businesses and 1,500 individuals annually and has become a model for other communities across the nation.
Hospital and Health Care Clients:
Allegiance Hospital (formerly Foote)
Bell Memorial Hospital
Bixby Medical Center
Carson City Hospital
Cheboygan Hospital
Chelsea Community Hospital
Clinton Memorial
Gerber Memorial Health Services
GRAAHI
Harper Hospital
Hayes Green Beach Hospital
Hurley Hospital
Huron Medical Center
Mercy General Health Partners
Muskegon Community Health
Muskegon Community Health Project
North Ottawa Community Hospital
Oaklawn Hospital
Otsego Memorial Hospital
Owosso Memorial Hospital
Pennock Hospital
Port Huron Hospital
Sparrow Health Systems
St. John Health Systems
St. Joseph Mercy of Macomb
St. Vincent Health System, Erie
Trinity Health
West Branch Medical Center
WIC Breastfeeding Coalition
William Beaumont Hospital
Zeeland Community Hospital