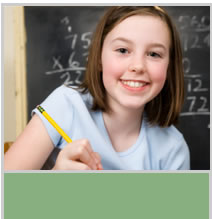 Our Work - Schools
For nearly 25 years, EPIC▪MRA has been helping K-12 and ISD schools with their survey research needs and providing expert advice and assistance to local "YES" Committees. Whether it's a school construction bond, Headlee rollback, sinking fund, homestead business and commercial millage, special education or enhancement millage vote through intermediate school districts, EPIC▪MRA has the expertise and services to dramatically improve your chances of winning voter support for these kinds of proposals. EPIC▪MRA also conducts surveys to measure community satisfaction with the schools and test public reactions to school policy options being considered by the board and administration. The firm also regularly measures public opinion about education proposals under consideration in Congress and the State Legislature.
Are you ready for your school district's next election?
Developing and executing a comprehensive voter education and contact plan in your school district is critical to winning voter approval of school funding proposals. If you haven't put a plan into operation already, your chances for success at the polls may be in jeopardy. EPIC·MRA offers several services to assist you in developing a proposal and winning voter support for it; including: survey research, database development and database products.
Examples of K-12 and ISD Projects:
Bay City Schools
In 2001 the district placed a $77 million bond proposal before voters that failed; garnering only 22 percent of the vote. EPIC·MRA was hired in 2005 to conduct an in-depth community survey to determine what voters might be willing to support, both in terms of specific projects and the tax levels needed to build them. Subsequently, a scaled-back proposal totaling $69 million was placed on the November 2005 ballot, but failed by a margin of just 800 votes. A post election analysis by EPIC·MRA showed that many of the identified "yes" voters had failed to go to the polls in that election. In May 2006, a $67 million bond proposal, reflecting voter priorities identified by the survey, passed by 54 votes. Unlike previous efforts, the May 2006 campaign included an intensive Election Day get-out-the-vote program, using database tools supplied by EPIC·MRA.
Charlotte Public Schools
After three bond proposals solidly failed to earn voter support in 1996, EPIC·MRA was hired to determine why voters opposed the proposals and what they might be willing to support. EPIC·MRA's survey research showed that while the public was solidly opposed to an auditorium, swimming pool and the funding for athletic facility improvements, they were fairly split on a proposal to build a new middle school. The survey also found that voters were less than enthusiastic in their support of the school administration and board. Working with the district over the next several years and multiple elections, EPIC·MRA helped the Charlotte Schools shape a comprehensive program to improve communications with the community. As a result, the district not only dramatically improved its image, but also earned voter approval for a bond proposal that included the construction of: a new middle school, an athletic complex with a football field and gymnasium, a swimming pool, and an auditorium that is used for both school functions and community activities.
Again in May of 2010, after narrowly failing to pass a $23.6 million bond proposal to fund school improvements, an EPIC-MRA survey showed that the same proposal could earn voter approval if the "yes" campaign effort more effectively communicated with voters, identified supporters and had an effective election-day get-out-the-vote program. In November of 2010, voters supported the $23.6 million bond proposal to improve the schools.
EPIC·MRA's partnership with the Charlotte Schools clearly demonstrates that using survey research data, coupled with an ongoing communications effort with voters, is the most effective way to build and sustain community awareness and support for school programs and facilities.
Detroit Public Schools
EPIC·MRA conducted a survey for the Detroit Public Schools to measure community satisfaction with the school district and seek input about the district's policy needs and spending priorities. The survey findings were used by the district to evaluate policy and spending priorities, especially in the area of student safety, and assess its communications efforts.
Dexter Community Schools
EPIC·MRA conducted a survey for the Dexter Community School District in 2007, testing support for a construction bond proposal of up to $60 million. The survey found that a narrow majority of 53 percent supported the proposal. When survey respondents were informed that the bond proposal could be rolled into the district's other bonded debt and extended without a tax increase, support increased to 68 percent. Subsequently, the Dexter Community Schools scaled back the proposal to $47.9 million and placed it on the ballot, where it was approved by voters in May 2008 vote by a 67 percent "yes" to 33 percent "no" margin.
East Lansing Public Schools
After a $67 million bond proposal failed to win voter approval in 1999, EPIC·MRA was engaged to conduct a community survey to determine why the proposal had failed and what kind of bond proposal voters would be willing to support. Survey research showed that the public, especially men, objected to demolishing the football stadium to make space for the construction of a new high school. Voters also indicated support for a variety of improvements to existing buildings, and expressed their preference for multiple ballot proposals giving them a choice of options, instead of one. Voters solidly approved two of the three bond proposals on the ballot, and narrowly approved the third, including a $47 million proposal to improve the high school, $13.9 million to improve the middle school, with a nearly $5 million proposal to add a swimming pool addition to the high school by a slim margin.
Again in February of 2012, after a $53 million bond proposal failed by a 53 to 47 percent majority, EPIC-MRA conducted a survey to determine why the bond proposal failed. The survey found that while the closing of Red Cedar Elementary School may have been a controversial decision, it was not as much responsible for causing voters to oppose the bond proposal as the decision to place the bond proposal on the presidential primary election ballot with mostly Republican voters deciding which GOP candidate to support. The survey still found general community support for the bond proposal so the district decided to try again in February of 2013 for a smaller $5.3 million bond proposal to fund technology improvements and to engage in further study of other school improvements. The 2013 bond proposal was approved by a 69 percent "yes" to 31 percent "no" margin.
Fenton Area Public Schools
Using information garnered from a survey conducted for the Fenton Area Public Schools in 2005, EPIC·MRA recommended that the district place two separate bond proposals before voters instead of a single proposal for $32 million. The survey showed that passage of a proposal to fund school improvements could be jeopardized by other projects, specifically proposals for a pool and gymnasium. Using the survey data, the district presented two separate proposals to voters. The main bond proposal for $24.5 million was approved by a 61 percent "yes" vote, while the second proposal for $7.5 million lost narrowly by 53 votes.
Again, in the November 2012 election, a Fenton Schools $8.4 million bond proposal, which would have funded improvements in technology, the purchase of buses and security improvements failed to win voter approval. An EPIC-MRA survey showed that voters offered high marks to the district for the quality of education provided, but nearly 4-in-10 thought school taxes were too high, only a narrow plurality offered a positive rating for the job the district does managing finances, a significant percentage cited wasteful spending as a problem, and 9-in-10 offered a positive rating for the condition of the schools, meaning they were less likely to favor building upgrades. The district delayed going for another bond proposal until key image problems could be addressed.
Grand Rapids Public Schools
Over the past several years, EPIC·MRA has conducted a number of surveys for the Grand Rapids Public Schools. These surveys have focused on testing voter opinions about potential bond proposals, as well as measuring public sentiment about developing "magnet schools" with specialized curriculums. The district has used this survey research to guide its deliberations in shaping the scope of school construction bond proposals for vote approval and in making enrollment in the district's "magnet schools" available to students throughout Kent County.
Lansing Public Schools
In 2003, EPIC·MRA survey research helped the Lansing School District develop two bond proposals including one for $67.5 million to build a new Pattengill Middle School, make improvements at several other schools, build science labs at the secondary schools and improve the district's high school athletic facilities. This proposal won voter approval by 58 percent, which was the level of support predicted by the survey.
A second proposal, to fund a new swimming pool at the new middle school and make other improvements to the district's athletic facilities, including artificial turf at the football stadiums, had little support and failed to gain voter approval. EPIC·MRA's survey research helped guide the school district in its' decision to present voters with two separate the proposals instead of a single one. Presented with a choice of proposals, voters opted to approve the main proposal for a new school and other needed facility renovations and defeated one for a pool and other athletic facility improvements.
In 2010, EPIC-MRA conducted a survey which showed a divided Board of Education which had doubts about the willingness of voters to support a building and site fund, that indeed district voters would solidly support a tax increase devoted to funding school improvements on a "pay as you go" basis. The proposal won voter approval by more than 60 percent of the vote in the November 2010 general election, which was close to the percentage predicted by the survey after voters heard information and arguments about the proposal.
Midland County Educational Service Agency
In November of 2008 EPIC·MRA conducted a survey for the Midland County Educational Service Agency to determine if there was sufficient public support to place an enhancement millage proposal on ballot in 2009. Even in the extremely difficult economic times the country, state and all local communities were facing, the survey results showed that the public would be willing to increase their own taxes to provide Midland area schools with the funding needed to operate their local public schools. A 1.5 mill enhancement millage proposal for 5 years was approved by voters in the Midland County ESA by a 63 percent majority, making the them the third ISD/ESA in Michigan to garner voter approval of an enhancement millage.
Ovid-Elsie Area Schools
EPIC·MRA survey research found that decisions made in the past by a previous school board to demolish two junior high schools when the communities of Ovid and Elsie combined was a major factor in the community refusing to support a new junior high school that was now needed. By openly discussing the previous decision and providing effective communications about the need for a new junior high school, the district was able to persuade enough voters to support a new junior high school.
Pinckney Community Schools
In November of 2009, voters in the Pinckney Community School District narrowly opposed a $59.5 million bond proposal. A community survey showed that voters were willing to support a similar bond proposal if it were placed on the ballot in the future. More than a quarter of district voters thought the bond proposal would have required a tax increase if approved, when in fact no tax increase would be required. Also, it was thought that a recall election in one township could have attracted more voters who opposed the bond proposal, but the survey showed that recall voters supported the bond proposal by nearly the same percentage as other key areas of the district. However, voters who supported a police millage or a parks millage in other parts of the district opposed the bond proposal. In February of 2010, the district placed a bond proposal on the ballot that was almost identical to the one that was defeated in November of 2009 and it was approved.
Plymouth-Canton Schools
EPIC-MRA has conducted a variety of surveys, both by live phone interviews and also by on-line surveys among parents, to measure the perception of school quality and schools of choice decisions, as well as the level of support for ballot proposals.
Troy Public Schools
In 2003 EPIC·MRA conducted a survey for the Troy Public Schools to measure overall public support for a school construction bond proposal totaling approximately $100 million. The survey also gauged the level of community support for specific school improvement projects. Survey results indicated that approximately 58 percent of voters supported a proposal totaling over $100 million, with 51 percent indicating that they "firmly" supported such a proposal. Subsequent to a review of the survey findings, the district placed a proposal on the June 2004 ballot for $119.3 million in construction projects and earned the support of 52 percent of the voters in that election.
Utica Community Schools
Survey research conducted by EPIC·MRA assisted Utica Community Schools in the developing a $141 million school construction bond proposal successfully approved by district voters in 2003. This proposal provided improvements for most of the school district's facilities, including school buildings and athletic facilities. Most recently, EPIC·MRA conducted a survey for the district testing voter receptivity to a host of options aimed at providing additional improvements in the district's school facilities. The Utica school district developed a $112 million bond proposal, placed it on the May 5th 2009 election ballot, and it was approved by a narrow 21 vote margin.
Kalamazoo RESA
Over the past several years, EPIC·MRA has conducted a series of surveys for the Kalamazoo Regional Educational Service Agency. In addition, EPIC·MRA has also provided Kalamazoo RESA with database services and assisted with the design and content of informational mailings sent to district voters. EPIC·MRA also provided the local "Yes" Committee with database products to support its efforts to win voter approval of both a special education millage proposal and a bond proposal to fund the construction of a new special education teaching facility.
Kalamazoo RESA is one of only three Michigan intermediate school districts that has passed an enhancement (and a renewal) millage to fund program operations in its constituent K-12 districts. In today's troubled economy, it is likely that more ISD's may consider using the Kalamazoo RESA model to communicate with and convince voters about the need for additional tax dollars to support basic school operations.
Kent Intermediate School District
EPIC·MRA has worked extensively with the Kent ISD to provide survey research data that's been used to shape successful campaigns to win voter approval for special education millage proposals and their renewal, as well as local school district school construction bond proposals. In addition, EPIC·MRA has also provided consulting assistance to the Kent ISD and local "Yes" committees about the design and content of various types of informational literature associated with these millage and bonding proposals.
Washtenaw Intermediate School District
In a survey commissioned by the Washtenaw Intermediate School District, an EPIC-MRA survey showed that voter in the Ypsilanti and Willow Run School districts would support the consolidation of both districts into one. In fact, the election results were identical to the survey results within each district, with voters solidly approving the proposed merger.
School District and ISD Clients:
Addison Community Schools
Albion Schools
Allegan ESA
Alpena Public Schools
Atherton Community Schools
Baldwin Community Schools
Bay City Schools
Bedford Community Schools
Bentley Community Schools
Birmingham Schools
Bloomfield Hills Schools
Brighton Area Schools
Byron Area Schools
Charlotte Community Schools
Clare-Gladwin RESD
Clinton Community Schools
Centerline Schools
Chelsea School District
Comstock Public Schools
Dansville Schools
Davison Community Schools
Detroit Public Schools
Dexter Community Schools
Dryden Community Schools
East Detroit Public Schools
East Lansing Schools
Eaton ISD
Eaton Rapids Public Schools
Fenton Area Public Schools
Ferndale Public Schools
Farmington Public Schools
Flint Public Schools
Galesburg-Augusta Schools
Grand Blanc Public Schools
Grand Ledge Public Schools
Grand Rapids Public Schools
Genesee ISD
Gull Lake Schools
High Park Schools
Holt Public Schools
Huron Valley Public Schools
Imlay City Community Schools
Ingham ISD
Ithaca Public Schools
Kalamazoo RESA
Kenowa Hills Schools
Kent ISD
Lake City Schools
Lake Fenton Schools
Lansing Public Schools
Lapeer Community Schools
Leslie Public Schools
Linden Community Schools
Livingston ISD
Macomb ISD
Madison Schools
Marshall Public Schools
Mecosta-Osceola ISD
Midland County ESA
Midland Public Schools
Montrose Area Schools
Mount Morris Schools
Morenci Public Schools
Muskegon ISD
Northwest Community Schools
Northville Public Schools
Oakland ISD
Ovid-Elsie Area Schools
Ottawa ISD
Owosso Public Schools
Parchment Schools
Pinckney Community Schools
Plymouth-Canton Community Schools
Pontiac City School District
Riverview Public Schools
Rochester Community Schools
Romeo Community Schools
Saginaw Township Community Schools
Saugatuck Public Schools
Shepherd Public Schools
Southfield Public Schools
Southgate Community Schools
Stockbridge Community Schools
St. Clair ISD
St. Joseph County ISD
St. Louis Public Schools
Tecumseh Public Schools
Trenton Community Schools
Troy Public Schools
Utica Public Schools
Walled Lake Consolidated Schools
Warren Consolidated Public Schools
Washtenaw ISD
Waverly Public Schools
Wayland Union Schools
Wayne RESA
Wayne Westland Public Schools
West Bloomfield Schools
West Ottawa Public Schools
Willow Run Schools
Ypsilanti Public Schools