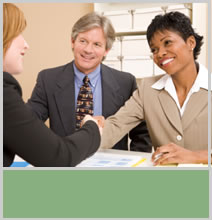 Company - About Us
Our Company
EPIC·MRA is a highly-regarded and experienced survey research firm located in Lansing, Michigan. Although the firm has been conducting business in Michigan since 1985, the principal officers of EPIC·MRA have been active in governmental, political, marketing, business and health issues at the state and national levels for over 40 years.
EPIC·MRA is the most quoted polling firm in Michigan. It is regularly cited by national news and media outlets, including NBC News, Fox News, CNN, CBS News, ABC World News Tonight, ABC's Nightline, the Chris Matthews Show, the Rachel Maddow Show, most major newspapers, National Public Radio, and several other national radio programs.
Michigan media clients include Detroit Free Press, WXYZ TV7, WOOD TV8, WJRT TV12 and WLNS TV6.
At EPIC·MRA, all phases of our survey research projects are managed by the firm's principals, who are experts in their field. We approach each survey project with a strong commitment to quality and confidentiality. From writing and refining the survey instrument to meet your needs, to designing the survey sample frame, administering the interviews, entering the data, conducting the analysis, and compiling the written reports and advancing recommendations, EPIC·MRA partners with you every step of the way.
EPIC·MRA maintains its own in-house data processing department which allows us to offer our clients custom software solutions. With this capability, EPIC·MRA is able to provide services customized to fit our client's specific needs.