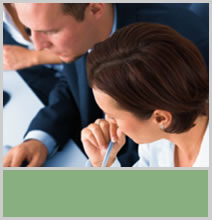 Other Products & Services
Focus Group Research is considered qualitative research and as such, has a limited quantitative or predictive value compared to survey research. Focus group research usually involves setting up an audio and/or video recording of a discussion with 8 to 12 people, and no more than 14 people, about a particular topic or to evaluate a product or advertisement. Often, focus groups are comprised of a gender and/or age specific group of people. Focus group research can test opinion about issues, policies, candidates, or products. For example, a focus group could test voter opinions about electronic or print campaign ads designed to advance or defeat a candidate or ballot proposal, or it could test group opinions about a particular line of products.
Automated (ROBO) Calls are a quick and cost-effective way to communicate by telephone with specific groups or residents in a particular geographic location to reinforce the importance of your proposal and their support for it. This technique is an ideal way for campaign committees "on-a-budget" to communicate with parents, community supporters and school employees about the importance of voting "yes" on Election Day.
Tracking Polls are usually, a short (3-to-5 minute) interview among a sample of 300 or more respondents. The poll would be conducted after the first persuasion mailing has been sent and would be used to measure the progress of the campaign. The resulting data can be useful in suggesting adjustments to the campaign message and/or target audiences.
Database Development & Maintenance: EPIC-MRA maintains its own in-house data processing department which allows us to offer our clients custom software solutions. With this capability, EPIC-MRA is able to provide services customized to fit our client's specific needs.