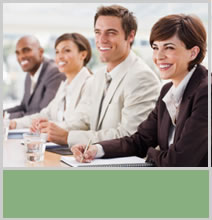 EPIC-MRA Statewide Survey Piggy-Back Questions.
Looking for answers to just a few questions? Piggy-backing onto an EPIC-MRA Statewide Survey might be just the answer. EPIC-MRA conducts statewide surveys on a regular basis throughout the year. By purchasing piggy-back questions on one of these surveys, you get the benefit of a statewide survey with complete demographic analysis without incurring the full cost of conducting a stand alone statewide survey. Multiple clients - shared costs. Any organization, lobbying group, association, business or individual can purchase piggy-back questions on our EPIC-MRA Statewide Surveys.
All questions purchased are completely confidential - just as if you had purchased a stand alone survey - and all EPIC-MRA statewide surveys include regional demographic breakouts: age, education, income, political party, race, religion, school age children and gender.
If you want to know what Michigan voters think about issues that impact your organization, please feel free to contact us at either 517-886-0860 or info@epicmra.com and we will be glad to discuss options with you.